Heya guys, I got some bad news. My laptop battery has finally given up life to charge and maintain power. Due to that my works and projects will be delayed or the worse case, would get cancelled. I've come up with the solution to open Art Commissions and such to help me buy a new Replacement for my Laptop.
of course you would ask/say, "Why worry about that? you can use it with electricity and no battery eitherway."
Well that is true. But the fact that I live in the Philippines and there's always surprise power outages, its quite bullshit and we know how a third world country is. Plus the fact that if I shut it down immediately without saving is just utterly stupid and will damage the Computer far more.
So if you are interested to help me out, you can go ahead to my twitter, or discord and send me a DM to commission me. Or if you're willing to donate to me, you can go ahead to my Ko-fi and give a little donation to help me out.
Oh, and the album is still on its way and still being processed by Sample Records so please wait for that!
Thank you for your attention and I wish you a good day/night 💛 Take care everyone.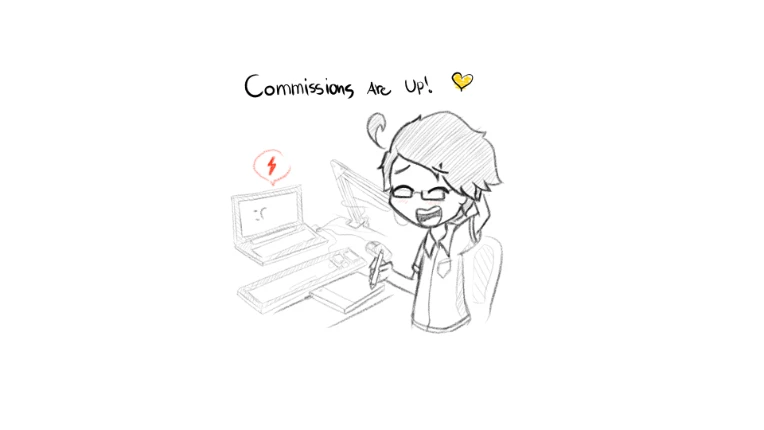 Links: